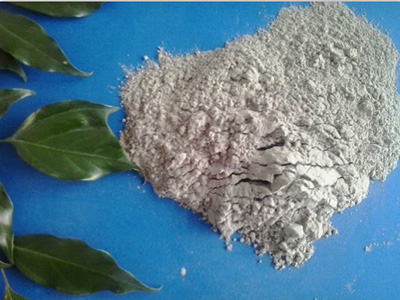 Bentonite for foundry
2016-01-22
Price:US $50-600/MT
Product description:
1.Casting Bentonite.
2.Passed the ISO 9001 and ISO 14001 Certifications.
3.Good air permeability,Good reusability,etc.
Details
"Huawei" bentonite used for Chemical, Coatings, Rubber pesticide, Fertilizer, Fodder, Medicine, Cosmetics, Paper making, Purifying water, Animal feed, Food grade for humas, Moisture absorption of water and others.
"Hua Wei" series casting bentonite is be used of green sand mold, drying mold,etc. for casting production. Be suitable for wet type, dry type, dry type, high pressure molding processes for various steel, cast iron production . Main features are as follows:
1.Adding less, high strength.
2.Good air permeability.
3.High wet-heat tensile strength , high resisting sand inclusion ability.
4.High temperature resistance.
5 Good reusability.
As a core sand binder, make molding sand has good process performance, to improve casting surface finish, to ensure the quality of castings and improve yield.
In recent years, our company has developed and produced a new type of sodium bentonite and synergistic casting bentonite, with more excellent process performance, is the best right binder for foundry sand.
Major Technique Data:
ITEMS

Sodium Base Bentonite

Calcium Grade

First

(HW-Na1)

Second

(HW-Na2)

Apparent Viscosity

10

4

4

Methyl Blue g/100g ≥

36

26

30

Colloid Value ml/15g≥

500

400

500

Swelling Value ml/g≥

50

25

25

Wet pressure strength Kpa≥

120

70

80

PH Value

8.0-10.0

8.0-10.0

8.0-10.0

Hot wet tension strength Kpa≥

3.5

2.5

2.5

Moisture Content%≤

10

10

10

Fineness(pass 200mesh)≥

95

95

95

Package

50kg 1000kg
A.Why choose HW Group?
1) We are the STATE-LEVEL KEY HIGH-TECH ENTERPRISE of manufacturing bentonite in China.
2) We are one of the largest bentonite manufacturer in China, and specialized in researching and developing bentonite for over 30 years.
3) Own almost 1.5 million square meters bentonite mine with high Montmorillonite content.
4) Own tens of state patented technologies.
5) We are able to provide you the steady quality all the time with exclusively self-retained technologies.
B. Partners of HW Group:

C.The VIEWS of factory,mine,patented certificates,ISO9001 and ISO14001 Certifications.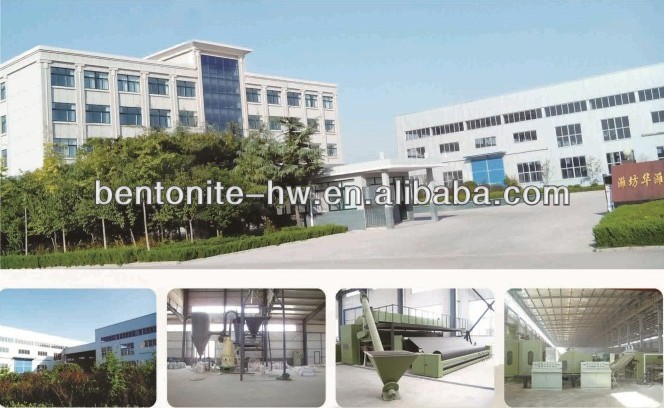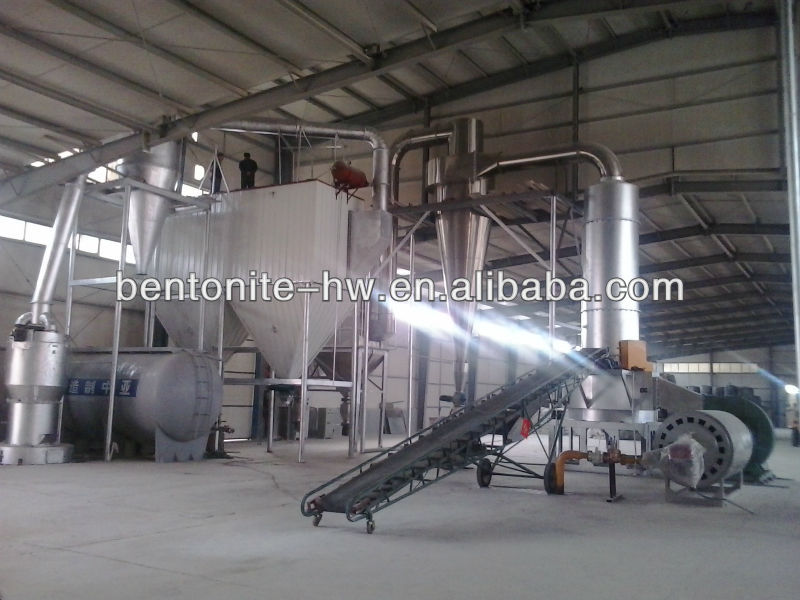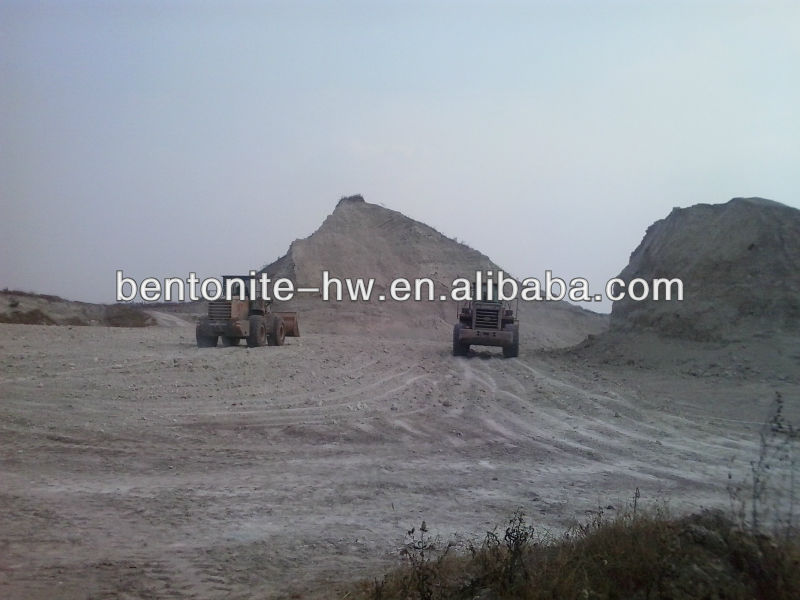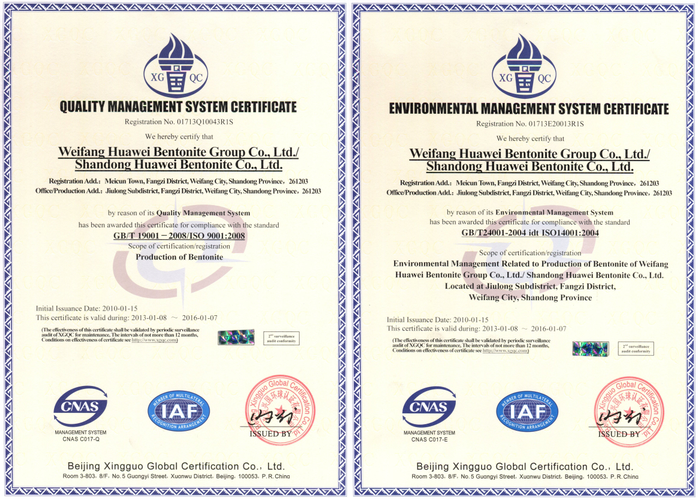 Contact us:
Huawei Bentonite Group
Tel:+86-5365078756
Mb:+86-18953660268
Whatsapp:0086 18853662580
Skype: cuteweli
Wechat:lw306286055
Email:willy@chinabentonite.cn
Web: http://www.chinabentonite.cn
Welcome to Huawei Bentonite Group!